WillieCs RnB Jukebox
---
HOMEPAGE PHOTO ALBUM VIDEO PAGE TOP 40 LISTS RECORD SHOP JUKEBOX
---
Many music clips require a software program, Real Player, in order to play the selection after download.
Please click here if you do not already have/or want to update Real Player...it's free...


DooWop and Beach Music for your listening pleasure. Play individually, or hit "Continuous Play" for contents of entire Jukebox.

You can minimize this page and go to another web site and continue to have the music play. Any contributions of RA's, or suggestions, would be welcome.

E-Mail: WillieSwan@comcast.net


---
Jukebox Compliments of BGypsy WeCollects.com Check it Out! http://WeCollects.com
---

WILLIE Cs JUKEBOX
Beach Trip
Billy Scott
She Sure Got A Way With My Heart
Billy Scott
39- 21-46
The Showmen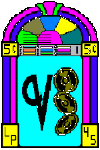 Don't Cry On My Shoulder
Sam Cooke

Sixty Minute Man
The Dominoes
Green Eyes
Jimmy Ricks & the Ravens
Free As The Wind
Johnny Maestro & the Brooklyn Bridge
The Monkey Song
The Sugar Bees
Stranger On The Shore
Danny & the Juniors
Over The Rainbow
Bobby Smith & the Poor Souls
Carolina Girls
General Johnson & the Chairmen

It's Gonna Rain
The Coastline Band
Be Young Be Foolish
The Tams

Club Savoy
Rockin' Louie & the Mamma Jammers

Baby's Got My Number
The Band Of Oz

Behold
Bob Meyer & the Rivieras

A Donut & A Dream
The Mills Brothers

Summertime Is Calling Me
The Catalinas

Goody Goody
Denise Montana

Ms. Grace
The Tymes

Summer Wind
The Entertainers

You're More Than A Number
The Drifters

Zippity Doo Dah
Danny & the Juniors




The Doo Wop Song
Fabulous Kays

CONTINUOUS PLAY
All songs on this Jukebox have been placed there purely for entertainment and educational purposes only, without any commercial interest or profit of any kind. This Jukebox is for entertainment purposes only. All titles are copyrighted by their respective artists and record companies. We respect the artists and record companies for the contribution they have made to the entertainment industry.

---
---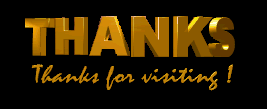 Music Lovers Have Visited This Site!
---
Member of Beach Music Association International

© 2009 WillieCs RnB Beach Music Cafe Last Updated 03/23/2009 11:00 AM EDT

Click Arrow to Return to Main Page